100% pure, natural essential oils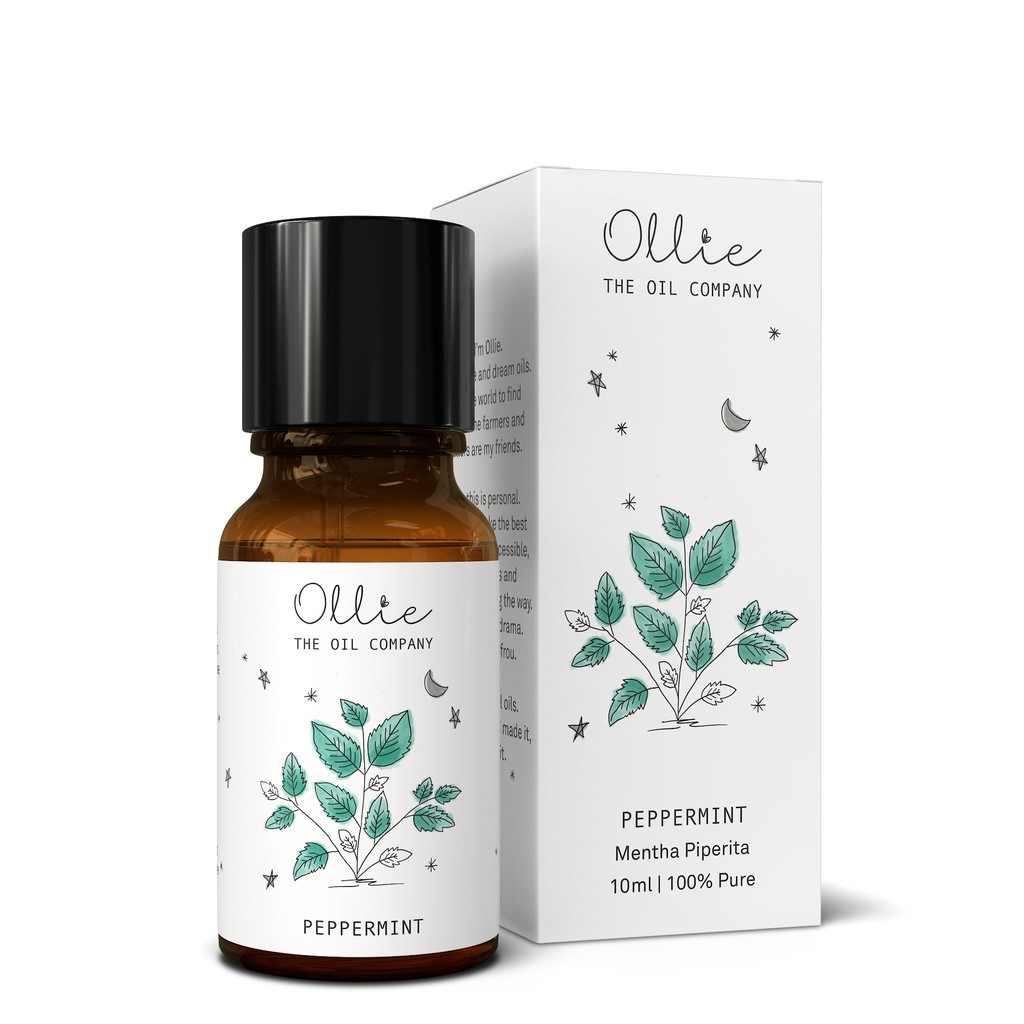 This refreshing oil is a naturally occurring hybrid of water mint and spearmint.
The menthol in peppermint is its signature property and is sure to give you minty benefits! If you need a product that can invigorate your senses, uplift your spirits, and stimulate your mind, Ollie's peppermint oil is the product for you!
Botanical name: Mentha Piperita
Extraction Method: Steam distillation of leaves
Aroma: Fresh, minty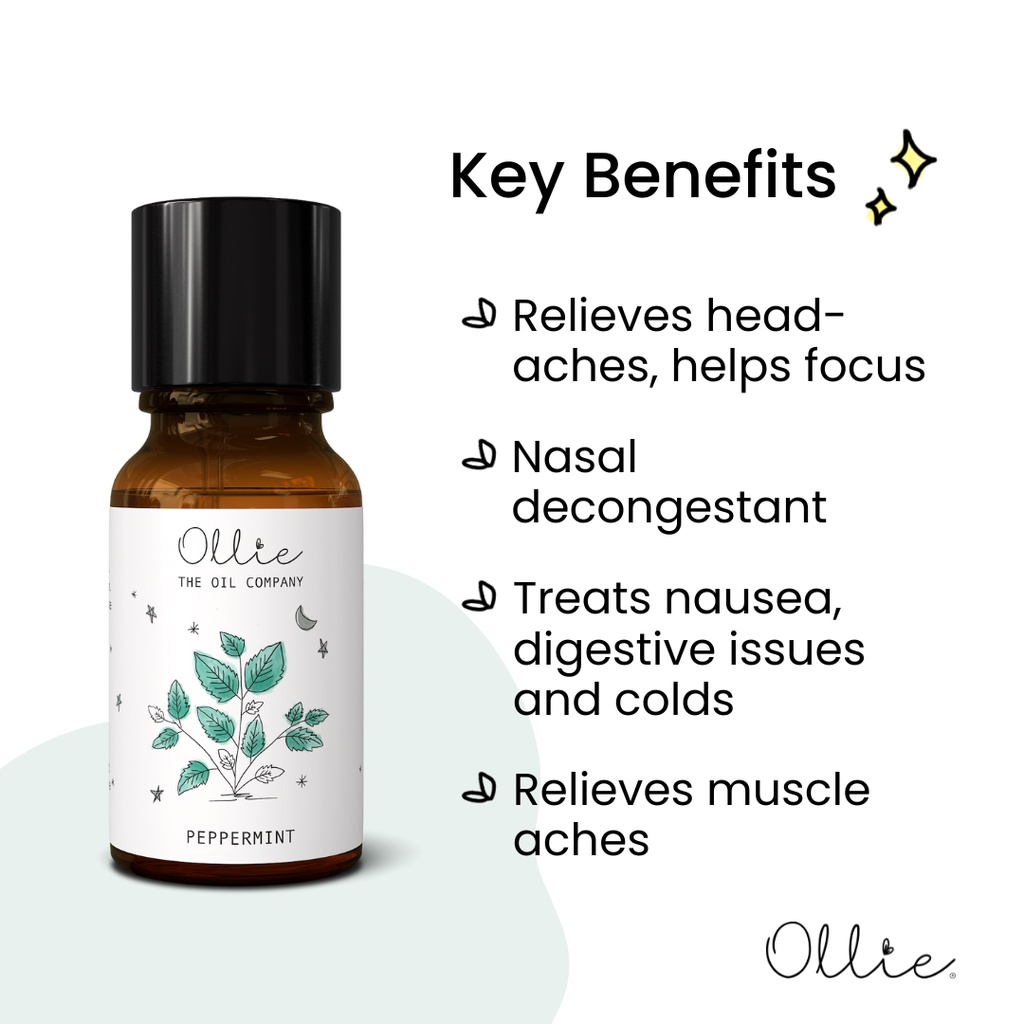 Suggested use and storage:
It can be used for diffusing, food flavoring, oral care, decongestant
Store in a cool, dark, dry place.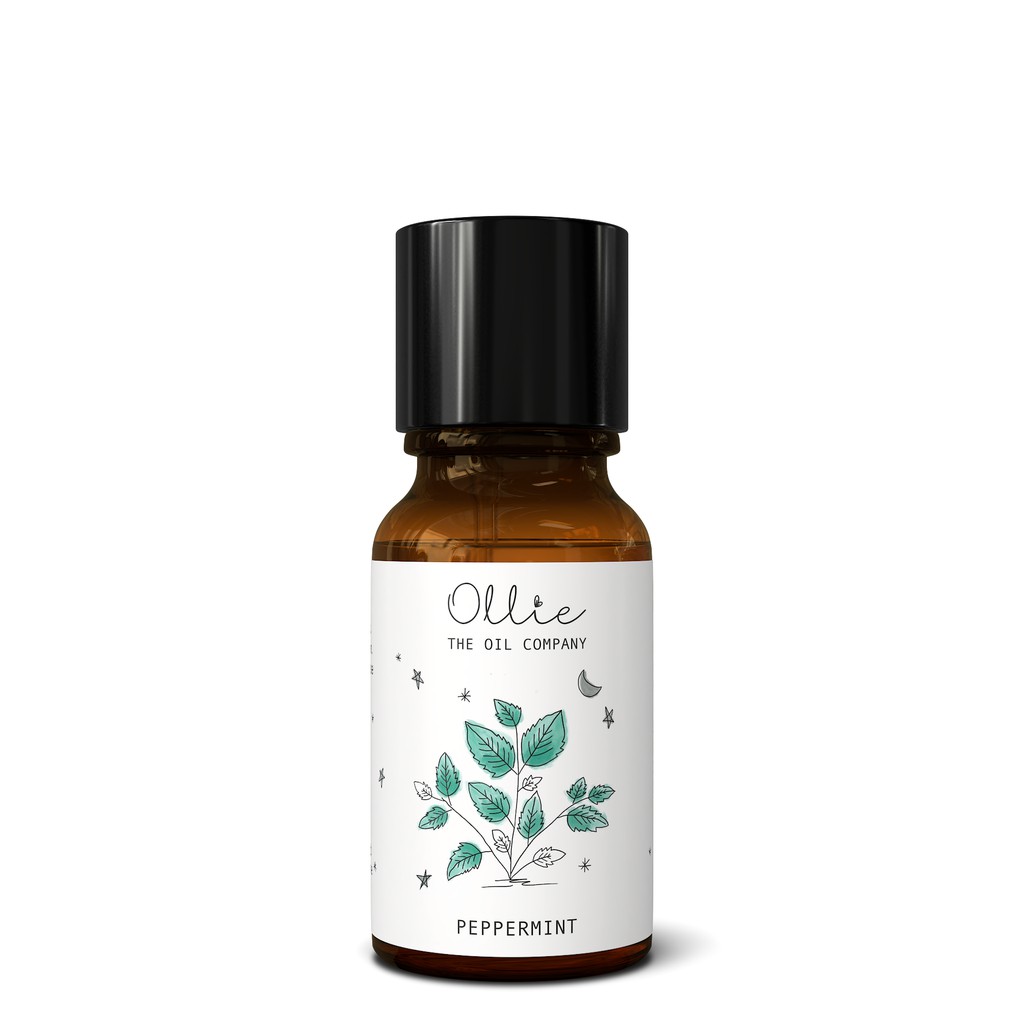 Recommended diffuser recipe:
2 drops of peppermint oil
2 drops of nilgiri eucalyptus oil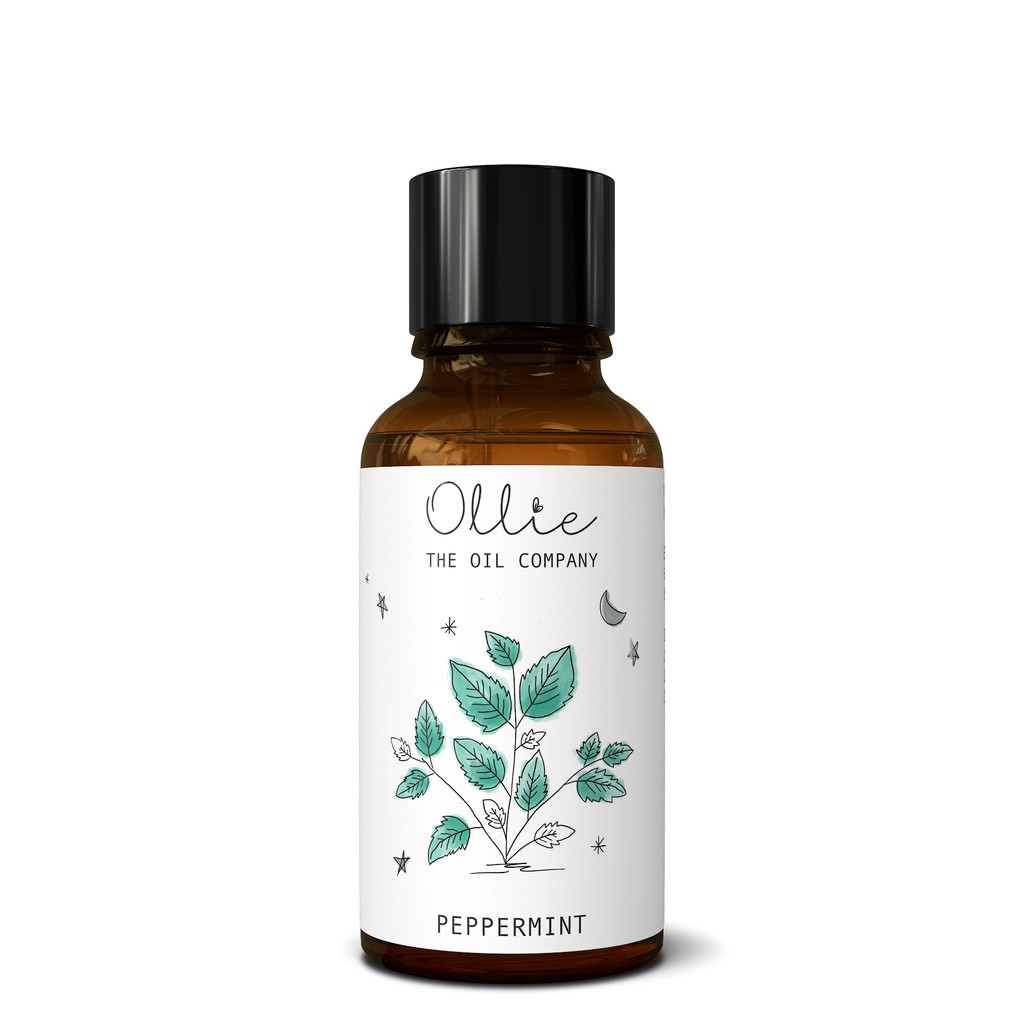 2 drops of rosemary oil
Caution:
Dilute with a carrier oil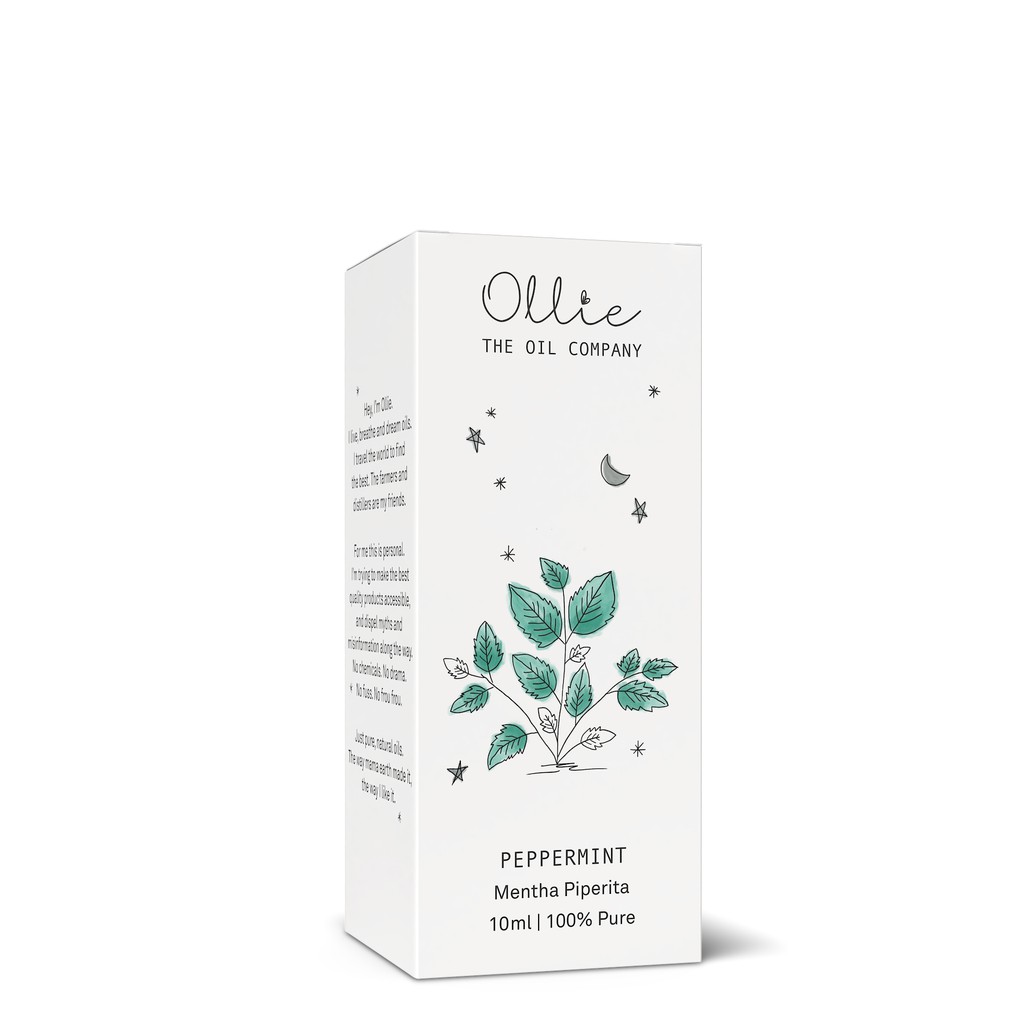 Avoid contact with eyes
Keep away from children
Consult a doctor before use if pregnant