hello CREATIVE! Welcome to Crafters Hub!
**KINDLY READ THE YARN DETAILS IN THE TABLE BEFORE ORDERING**
**THERE WILL BE A SLIGHT DIFFERENCE IN TONE IF THIS YARN IS ORDERED UNDER DIFFERENT BATCHES, TRY TO GET EXTRA FOR EACH ORDER.**
**Please chat with the friendly seller if you need more than what is available here**
This cotton silk yarn is made of cotton with milk fiber and silk, making the thread soft and smooth, and will not become hard after washing.
3mm thick yarn is the most versatile thread. Ideal for both crochet and knitting scarves, cowls, blankets, cushion covers, bigger soft toys, bags, clutches, and many more macrame items.
It is a delight to crochet or knit with this yarn, incredibly flexible in beautiful colours.
Take note of the following:
1. Guide above is for reference only. Different person, patterns, designs, hooks, or needle sizes may result in different end products.
2. Please note that colours may appear differently on monitors than in real life. Viewing colours on different mobile devices gives a different tone. Photos taken under different light condition gives a different tone too. Also, some colours are unable to be captured by the camera exactly. Every attempt is made to accurately represent the thread colour in photographs, however, please give some allowance and use the images as a guide only.
3. There will be a slightly different tone if the threads are ordered under different batches, try to get extra for each order.
4. There may be joints, broken thread, and untwisted strands in a ball of yarn, which is inevitable.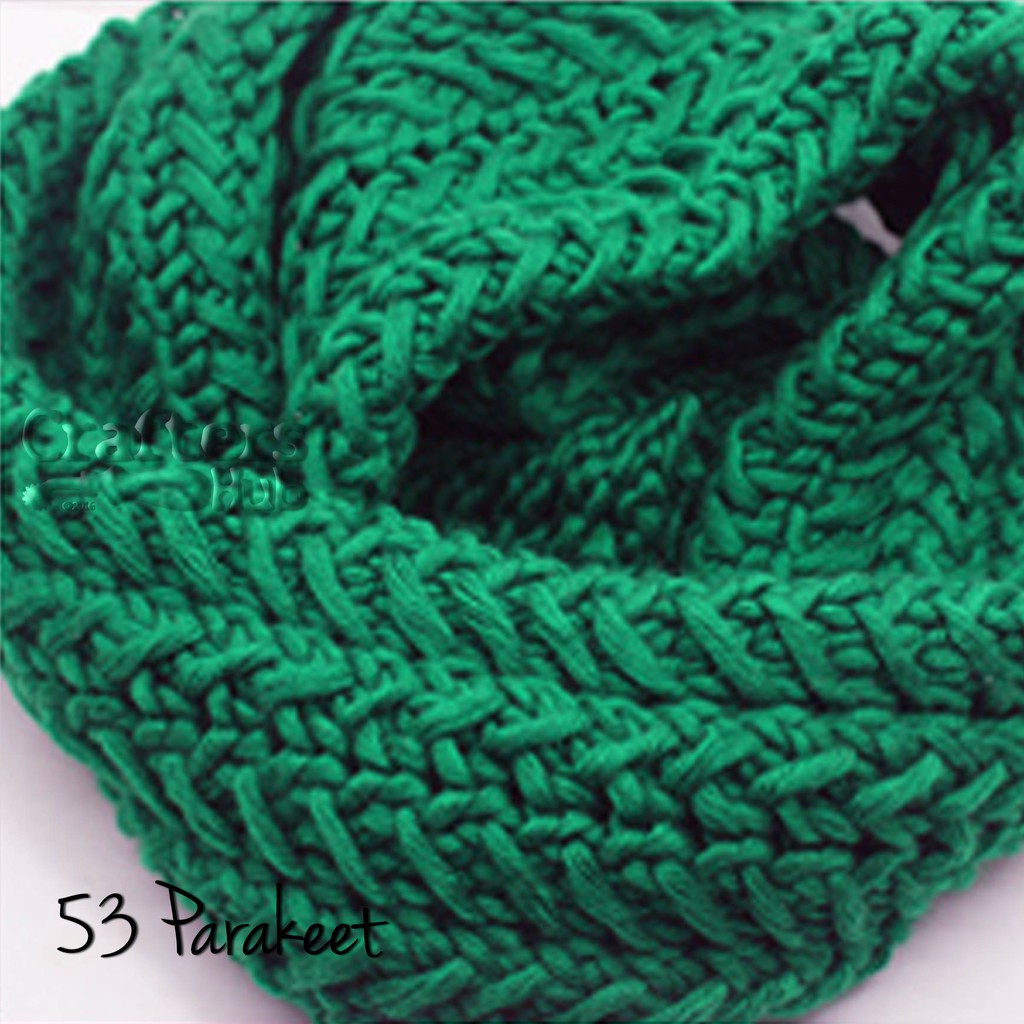 5. A ball of yarn weighs about 180g.
6. Kindly read the yarn details in the table attached.
7. This yarn is not suitable for beginners.
**Please note that colors may appear differently on monitors than in real life. Every attempt is made to represent the thread color in photographs accurately, however, please use the images as a guide only. **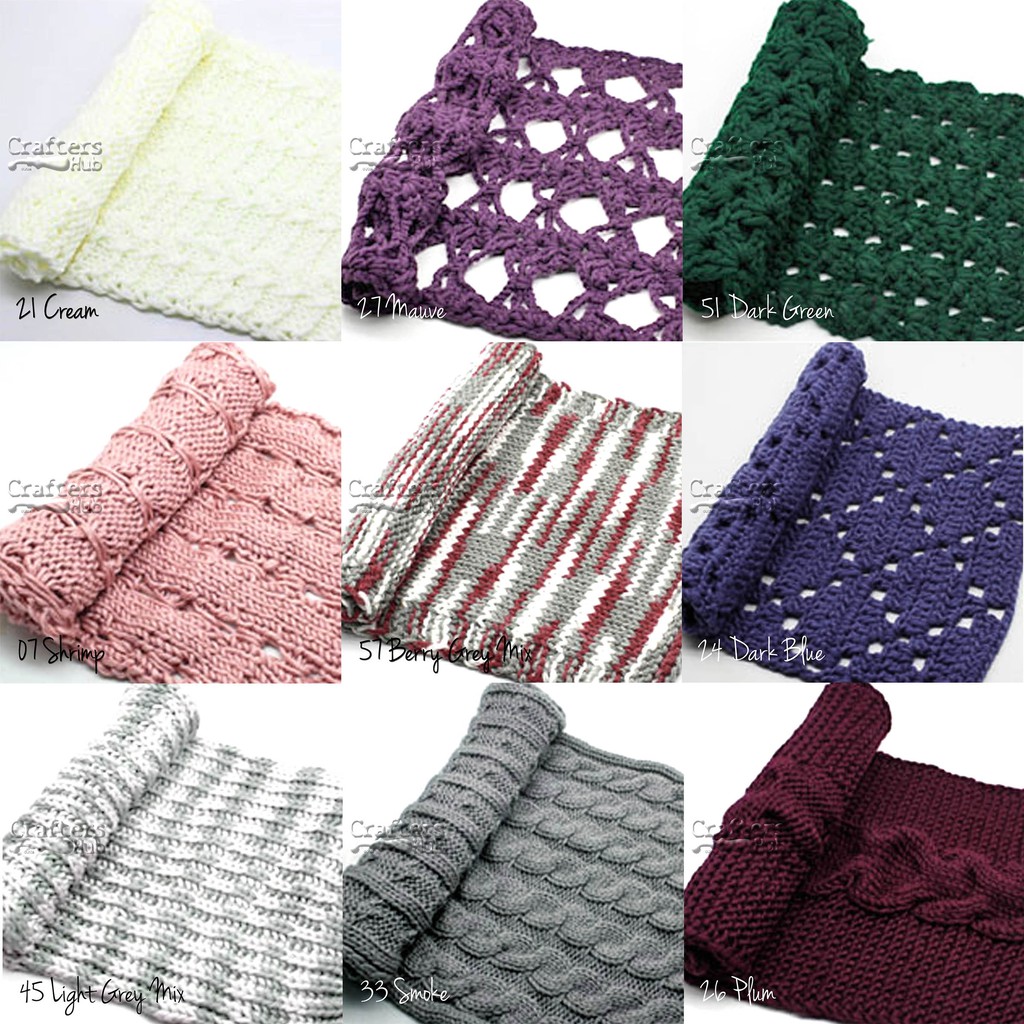 Thank you for stopping by Crafters Hub. I hope you like my items and will find what you want from here. Please don't hesitate to contact me if you have any questions!
#yarn #cottonyarn #bulkyyarn #scarves #crochet #knitting #loomknit #blanket #shawl #cowl #yarncake #amigurumi #handmade #DIY #yarnlover #craft #weaving #craftershub