Package Include: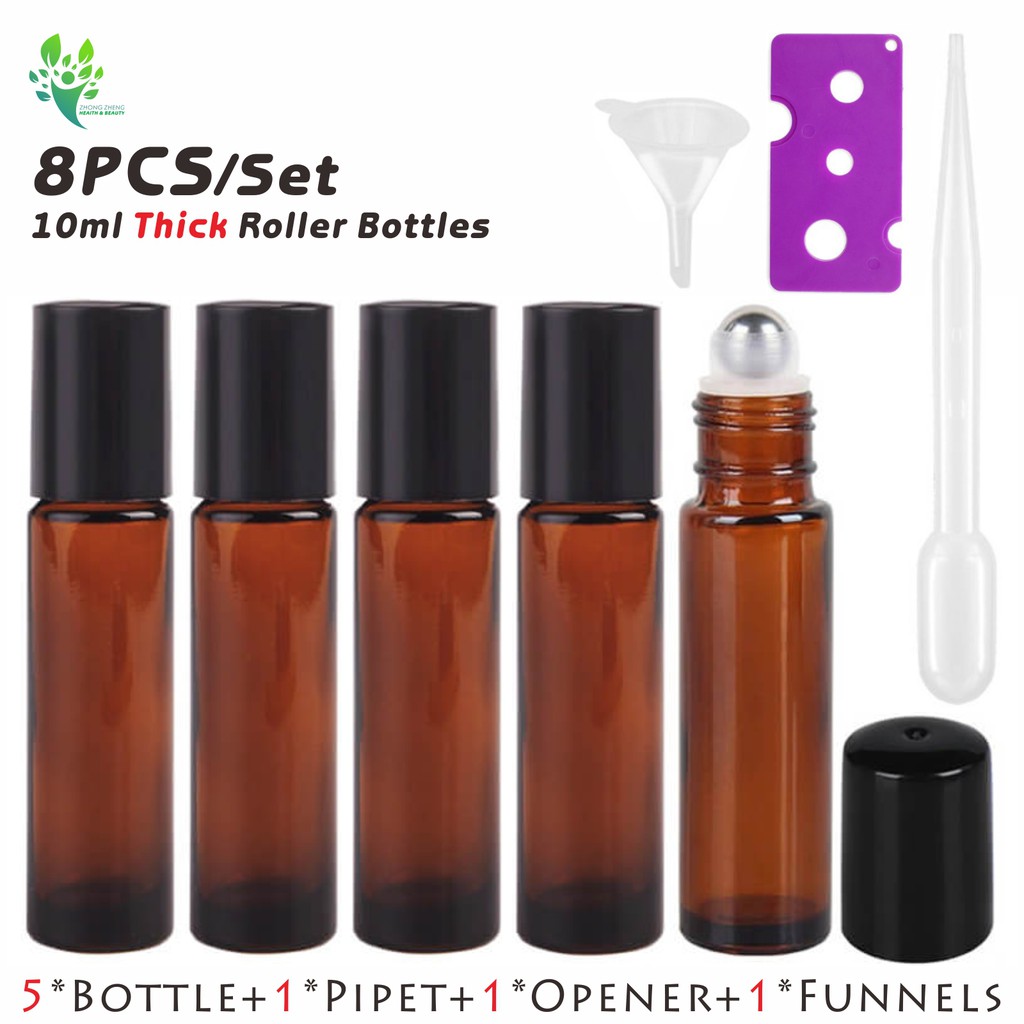 5 * Amber Glass Roll on Bottle
1 * Essential Oils Bottle Opener
1 * Funnels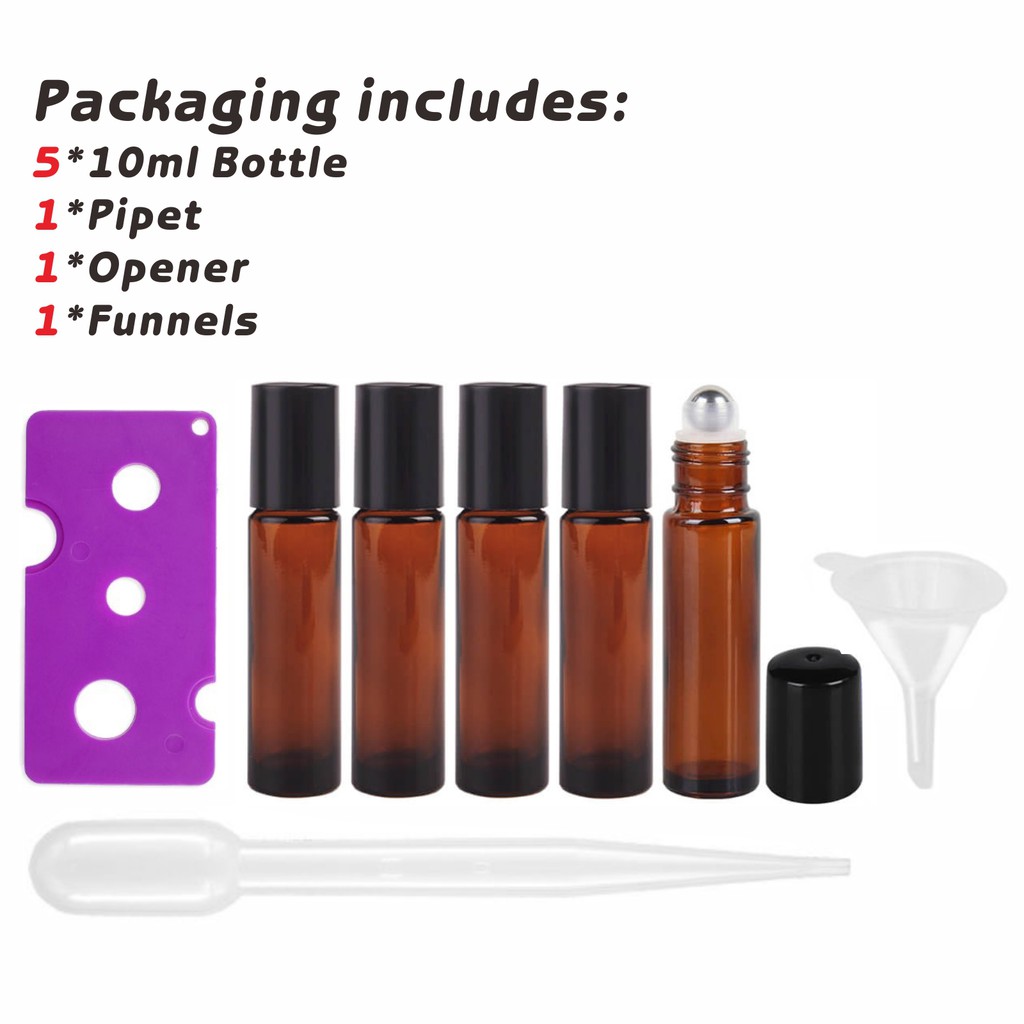 1 * Pipet
A total of: 8 PCS/set
Thick roll on bottle!!!
PrettyCare Amber, Glass Roll on bottles are the most convenient and economical way to dispense essential oil blends.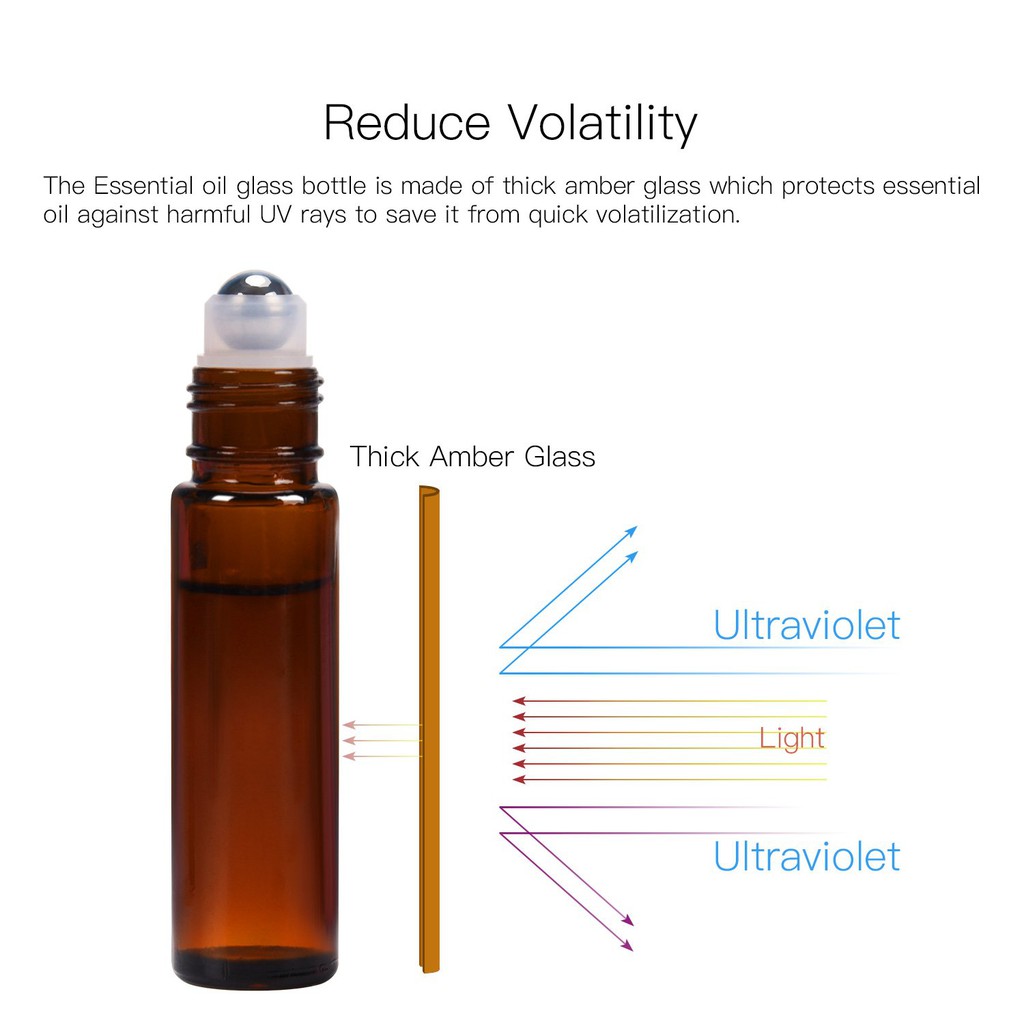 Please select " Amber " , why not other color . The Amber glass provides protection from potentially harmful light and the convenient size makes it perfect for travel.
How to use the Essential Oils Opener: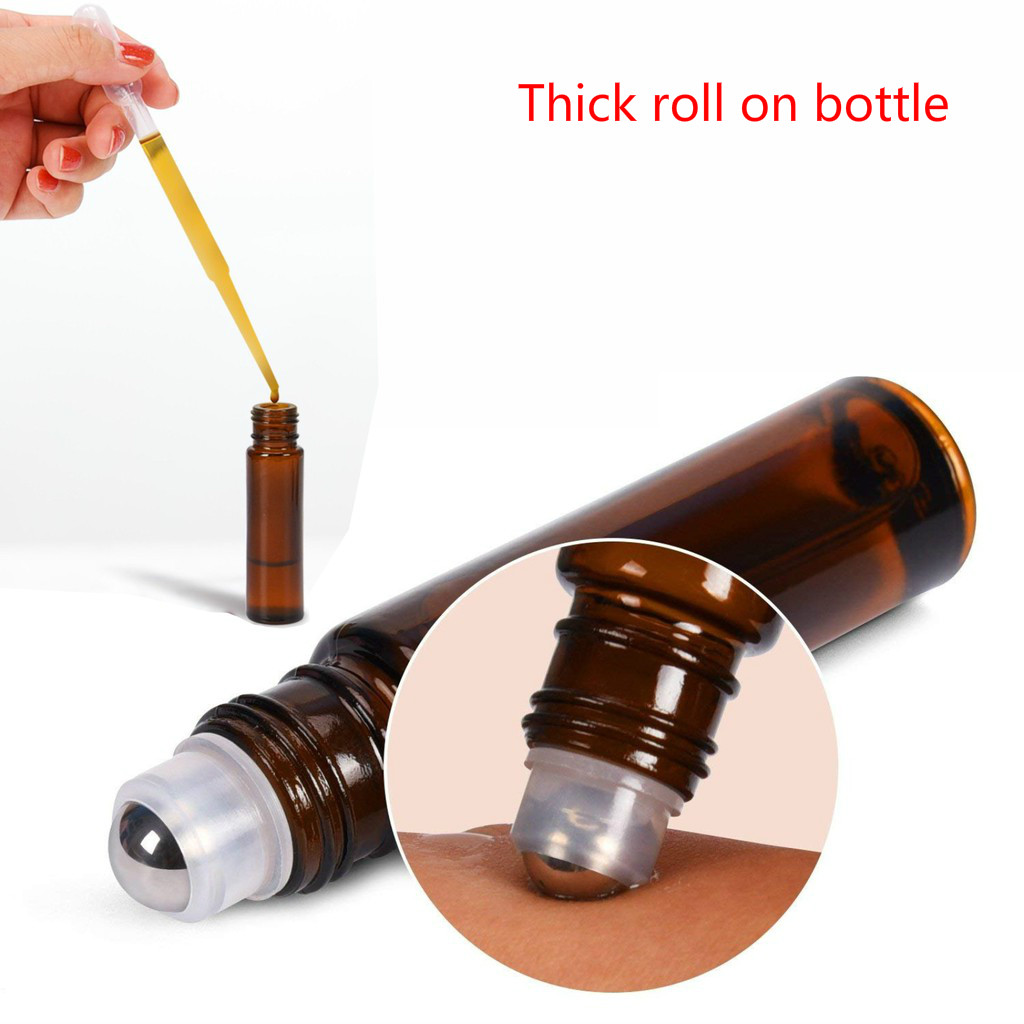 Step 1: Removing the orifice reducer insert: put the edge of the opener underneath the reducer and push down.Reducer would pop out.
Step 2: Closing the orifice reduce insert: Once the reducer pops out, please find the suitable hole in the center of the opener.Then place the right hole on the top of reducer and press down.
NOTICE ABOUT THE OIL:
Original essential oils need to be diluted before use. And the dilution should be within a proper ratio. If the oil is too thick, the roller balls may get clogged and thus not work well; while if the oil is too thin, the bottles would leak slightly.