Dilute a few drops of Sunbreeze Essential oil with water in a spray bottle to freshen the air.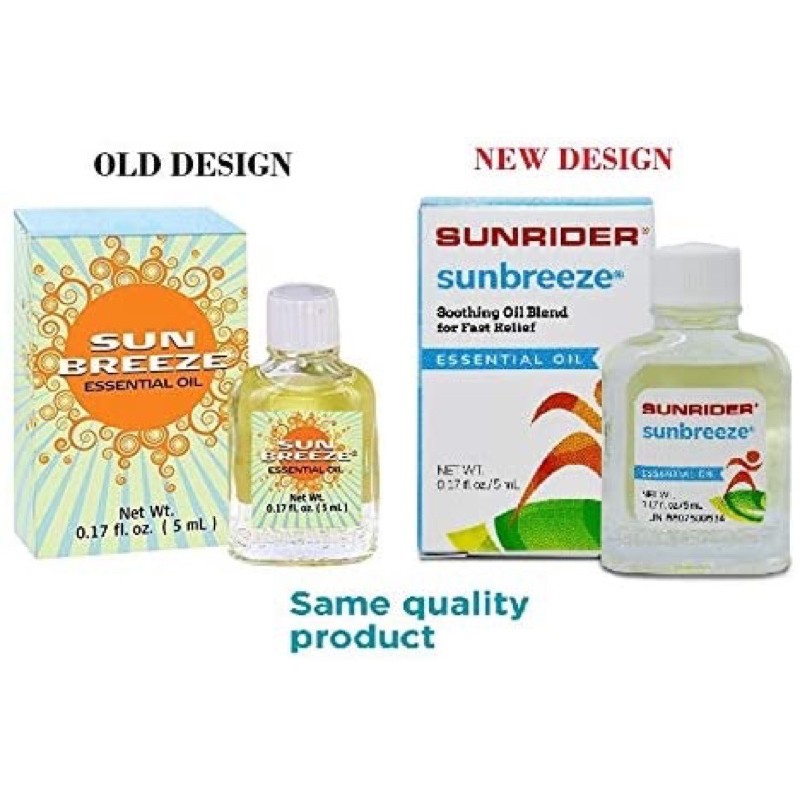 Sunrider - SunBreeze Essential Oil
Sunbreeze is made from only pure essential oils
You won't find anything comparable to Sun Breeze Oil on the market. That's because it's formulated with expertise for amazing effects that you feel immediately.
Benefits
Sunbreeze Oil quick relief from muscle tension.
Sunbreeze Oil cool and soothing, ideal for overall rubdowns.
Sunbreeze Oil gives an instant lift when dabbed on acupressure points.
Sunbreeze Oil relieves nasal and sinus congestion.
Sunbreeze Oil relief of headaches.
Sunbreeze Oil soothes and Relaxes Body Strains, Pulls, and Sprains.
Sunbreeze Oil speeds healing of wounds and bruises.
Sunbreeze Oil relieves itch from bug bites.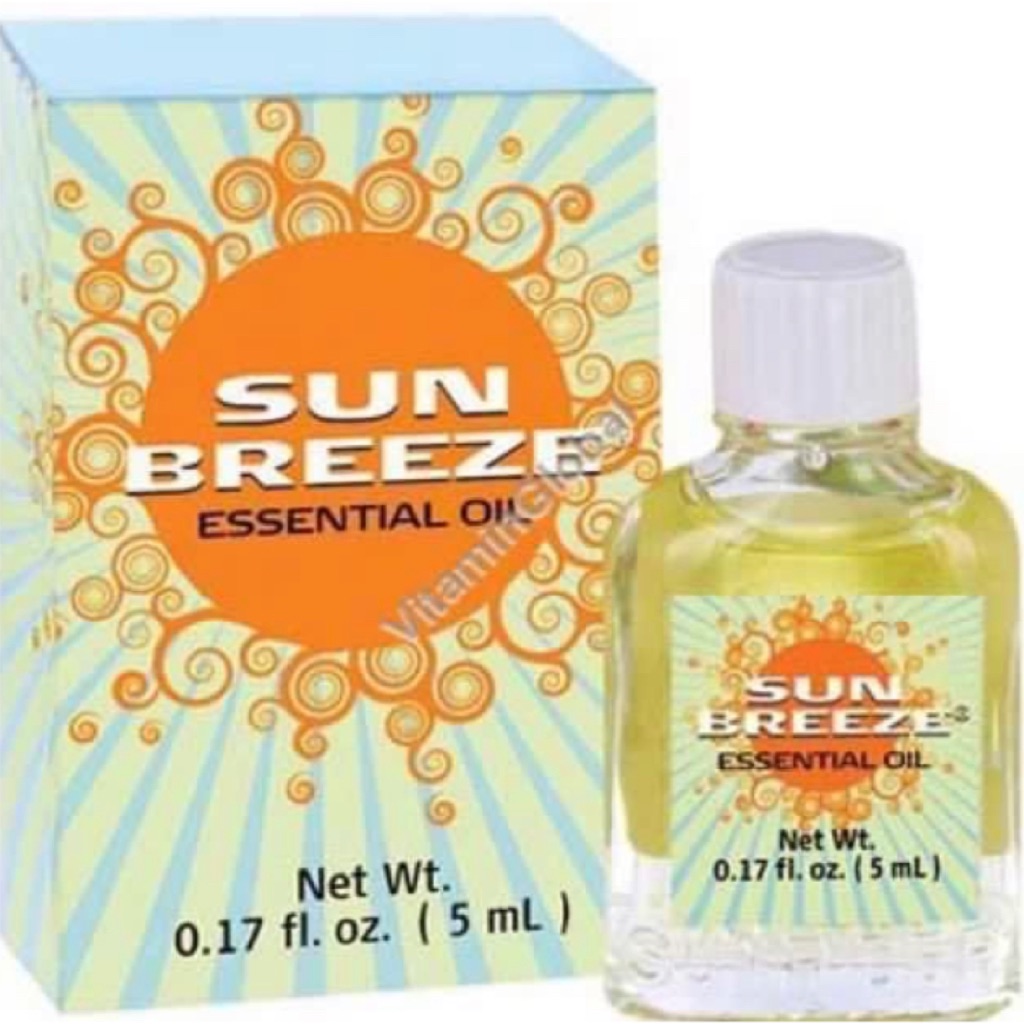 Ingredients: Menthol, Cassia oil, Mint Extract, Eucalyptus oil and camphor.
Made in USA
Recommendation: Apply and gently massage into temple area, tired muscles or abdominal area.
Rub on the temples, forehead and/or the back of the neck for:
· Headache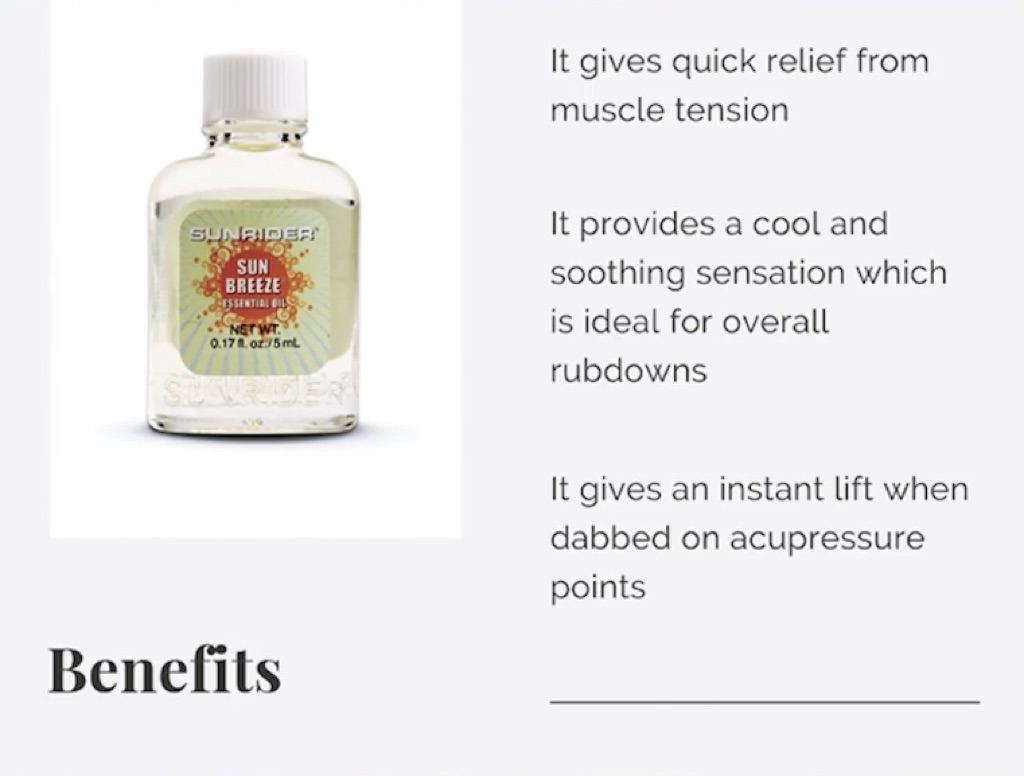 · Muscle Tension
· Drowsiness
· Motion Sickness
Rub on other parts of the body for:
· Sinus Congestion
· Canker Sores
· Minor Wounds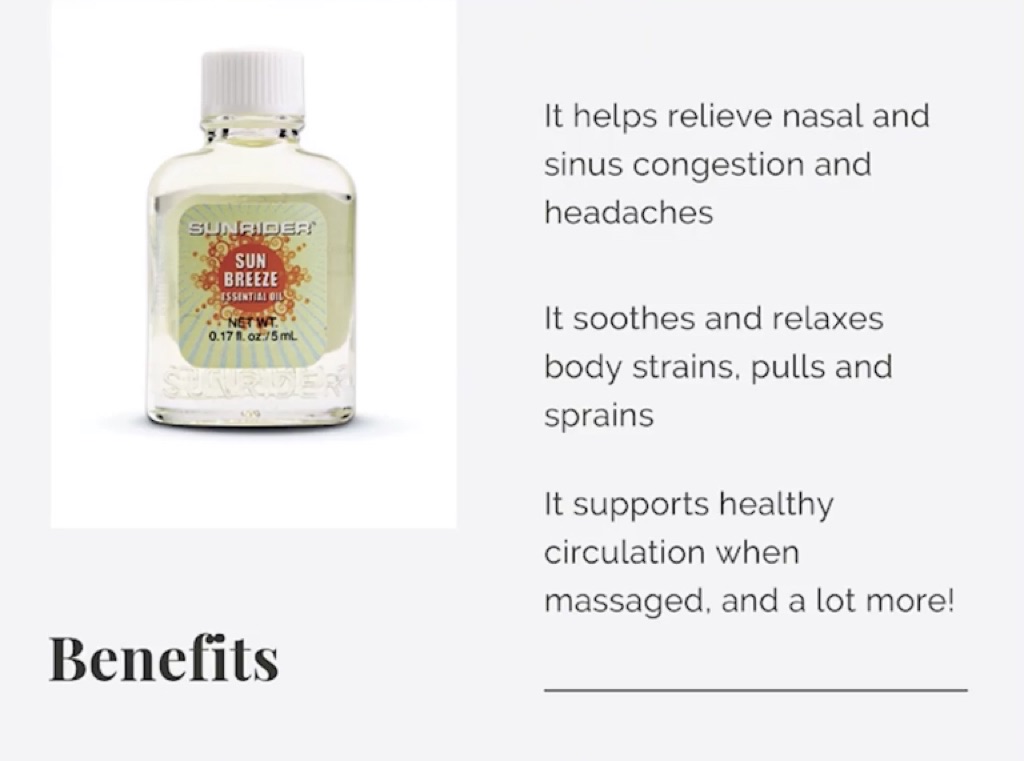 · Strains
· Toothache
· Rheumatism
· Sprains
· Muscle Pain
· Arthritis
· Insect Bits/Stings
· Back Pain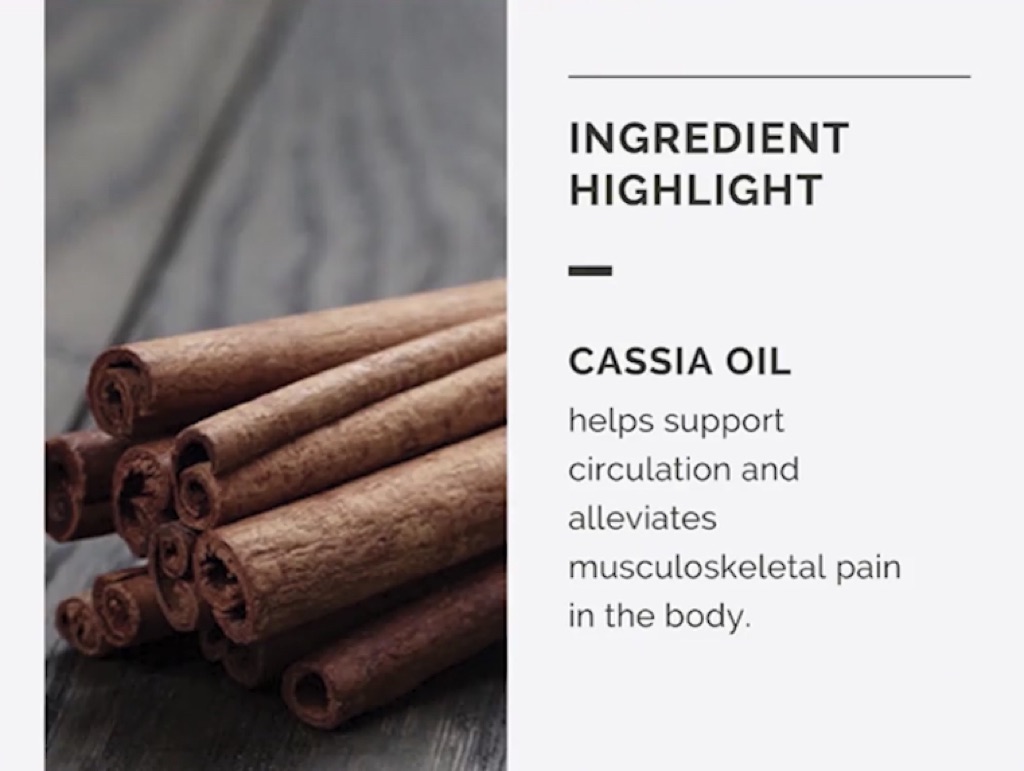 · Sunburn
Place on Tongue for:
· Heartburn
· Sore Throat
· Sinus Congestion
· Motion Sickness
· Upset Stomach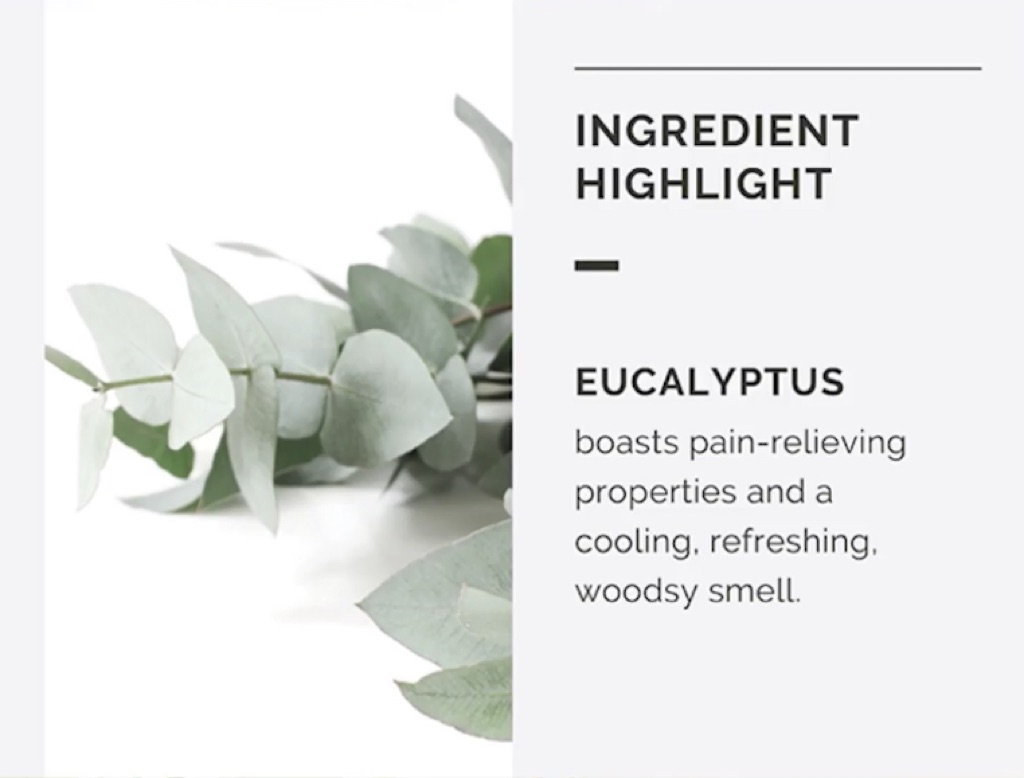 · Drowsiness
· Morning Sickness
· Bad Breath
A couple of drops of oil on a Q-tip applied to the ear for infections, water-logging and wax buildup works wonders. This may also relieve motion sickness and ear pain while flying.
Gently rub a few drops of oil or the equivalent of balm on the temples, on the back of the neck at the base of the skull, or onto the shoulders. You may experience the soothing, temporary relief of headache, muscle tension or drowsiness. Gently rub balm or a few drops of oil on the skin and massage into any area of tenderness, or any part of the body as needed for congestion, insect bites and stings, and burns. For soothing a sunburn, blend a drop or two of the oil with Kandesn Hand and Body Lotion. Some people rub Sunbreeze on the stomach to soothe upset. Sunbreeze is perfect for those all-over rubdowns. Combine a few drops of oil with Kandesn Hand and Body Lotion and experience the relaxing sensation of soothing, tingling warmth all over your body.