[PRE-ORDER] YSL PUFFER TOY BAG IN QUILTED LAMBSKIN - BLACK COLOUR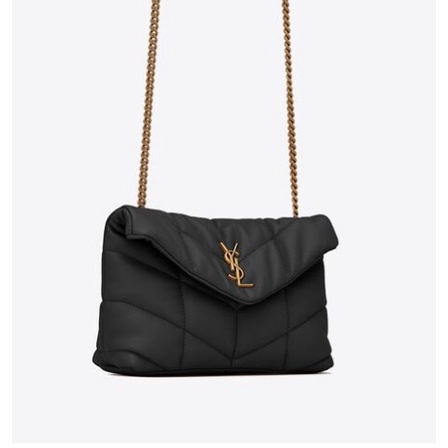 100% LAMBSKIN
DIMENSIONS: 23 X 15,5 X 8,5 CM
SILVER-TONED METAL HARDWARE
SHOULDER STRAP DROP: 57 CM
MAGNETIC SNAP CLOSURE
Full Set with Original Receipt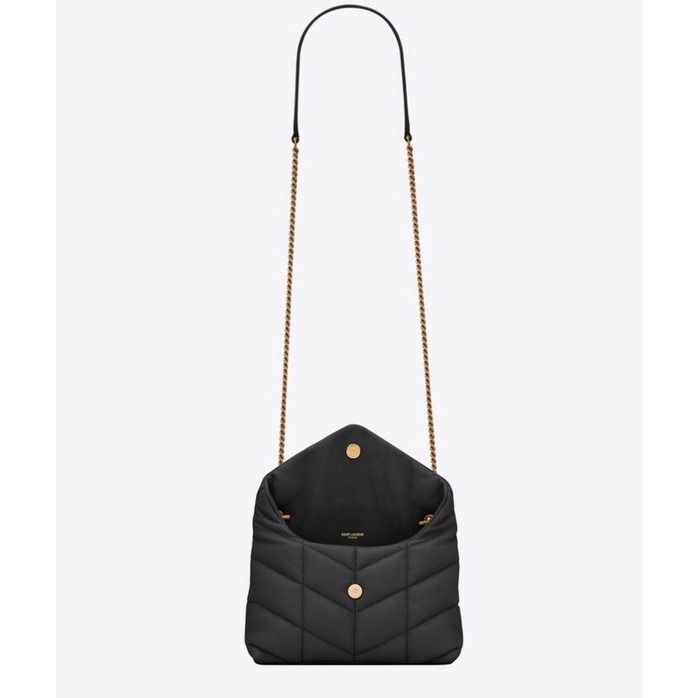 100% Authentic & Brand New
⭐️⭐️⭐️⭐️⭐️⭐️⭐️⭐️⭐️⭐️⭐️⭐️⭐️⭐️⭐️
Who Are we? 我们是谁?
T1 Luxury Shopping is founded in 2018 and headquartered in Singapore with offices at Hong Kong and Bangkok. We travel across Europe to source for highly desired luxury goods and hunt for incredible deals at affordable pricing. Our prices are often at a huge discount off local retail prices and no compromise on authenticity, quality of the products. Our team conduct extensive quality checks and ensure all deliveries are done as promised. T1 Luxury Shopping aims to bring to everyone a whole new level of VVVVIP Shopping experience.
T1 Luxury Shopping成立于 2018 年,总部位于新加坡,在香港和曼谷设有办事处。我们常年在欧洲各地搜集最受欢迎的奢侈品、网罗最惊人的折扣,尽力让我们的买家能以比其他通路都还实惠的价格拿下自己喜爱的物件。我们的价格通常与当地零售价相比有很大的折扣,并保证产品的真实性和品质。T1 Luxury Shopping团队也进行广泛的质量检查,确保所有交付都按承诺完成,旨在为大家带来全新的VVVVIP购物体验。
Why Choose us? 为什么选择T1 Luxury Shopping?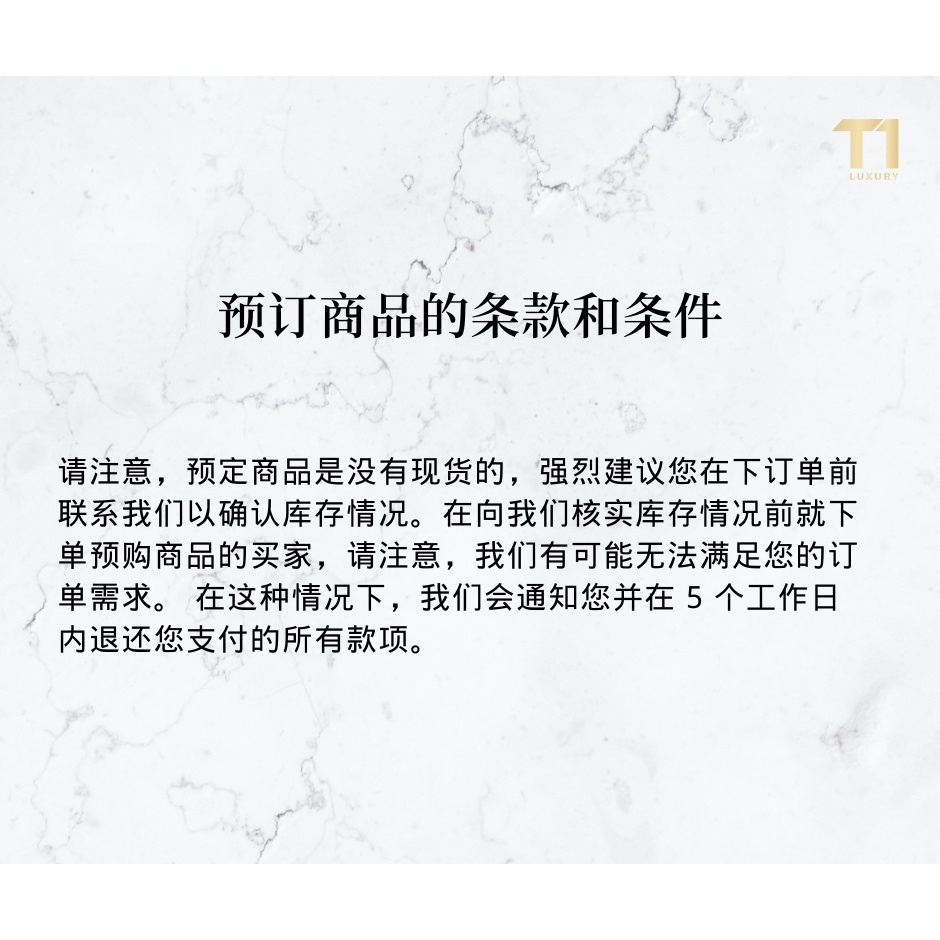 Ms Michelle Bai (Founder & CEO of T1 Group) is an award-winning entrepreneur – Asia Pacific Entrepreneurs Award 2020, SME100 2020 & SME500 2020. She started this business out of passion and love for luxury brands and personally spearheaded the growth of T1 Luxury Shopping into a regional trusted brand by many satisfied customers. We have been rated 5 stars in Facebook, Google and Shopee for delivering excellent service, fast and prompt replies on all enquiries as well as swift doorstep deliveries.
Our company motto – UNDER PROMISE, OVER DELIVER.
Michelle Bai 女士(T1 Group 创始人兼CEO)是一名屡获殊荣的企业家,曾获颁2020年亚太企业家奖、2020年SME100(大马快速发展企业奖)和2020年SME500等大奖。她出于对奢侈品牌的热情与热爱而创办了T1 Luxury,并亲自带领其发展成一个众多买家公认的区域性大品牌。值得一提的是,我们因提供优质的服务、对所有客户需求快速回复以及高送货效率,在Facebook、Google和Shopee等平台上被评为5星,这都是买家对我们真实的评价。
我们的服务宗旨 – 想您所想,物超所值。