[CLEARANCE] We are CLOSING the shop, everything MUST GO!!!
---Local SG Seller---
---Ready Stock---
NOTE!!! All labels have been updated to "HOME SENSE"
Introduction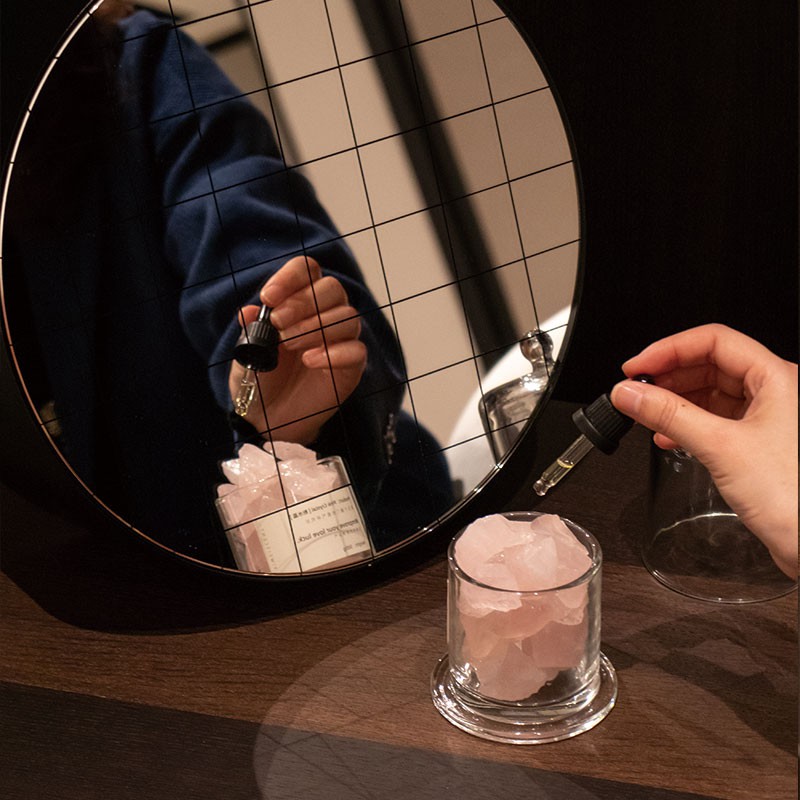 ●Natural transparent mineral crystal with tiny holes can absorb essential oils and lock the fragrance.
●Equipped with glass bell cup and base. Take off the cup when you use it, or cover it to isolate the dust and keep the fragrance.
●Perfect as a Gift!
Specification
●Material : Crystal With Glass Container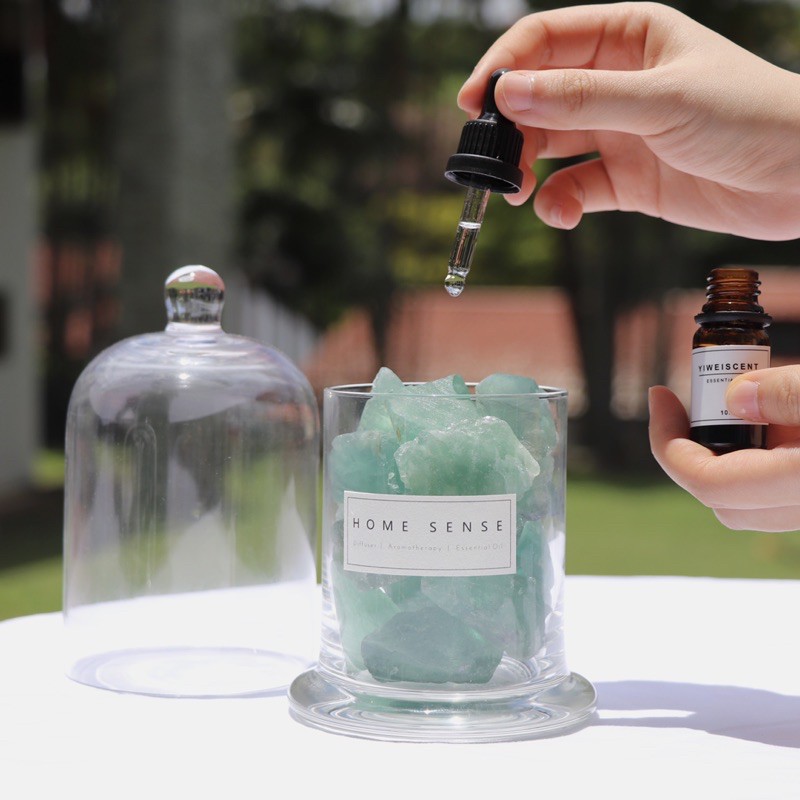 ●Crystal Weight: 300g
●Size: 13.5cm x 9.2cm
●FREE Essential oil :10ml (You can also put into your favourite essential oil)
𝙒𝙝𝙞𝙩𝙚 𝘾𝙧𝙮𝙨𝙩𝙖𝙡: The king of all crystals, great for general well-being.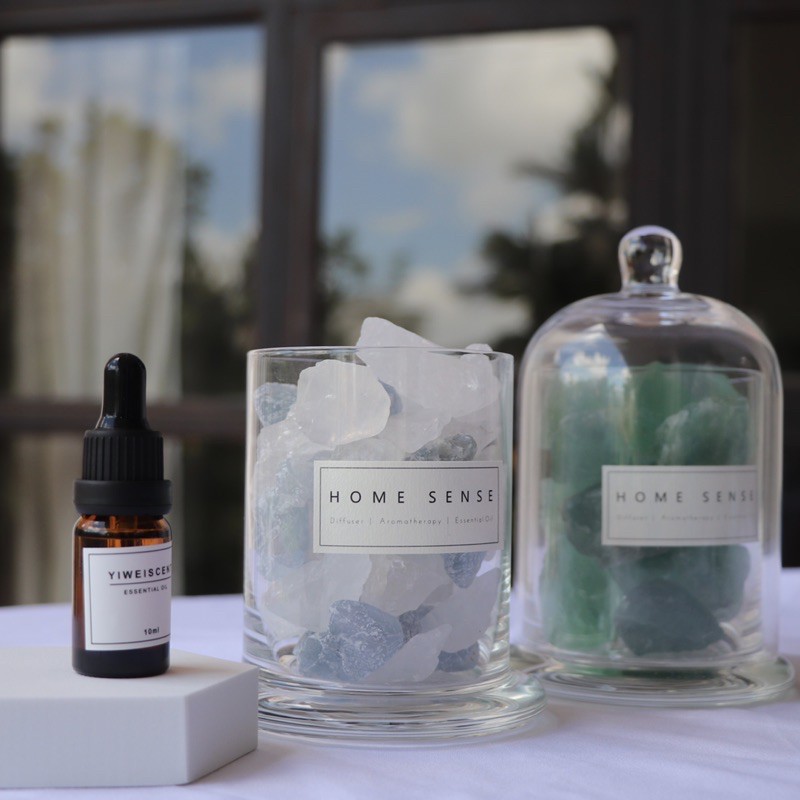 𝙂𝙧𝙚𝙚𝙣 𝘾𝙧𝙮𝙨𝙩𝙖𝙡: Containing vitality which makes people feel peaceful and relaxed. Mental curer, bring good luck and fortune.
𝙋𝙞𝙣𝙠 𝘾𝙧𝙮𝙨𝙩𝙖𝙡: Love stone, it brings the luck of love, suitable for people in a relationship / looking for romantic relationship / marriage.
Please Note: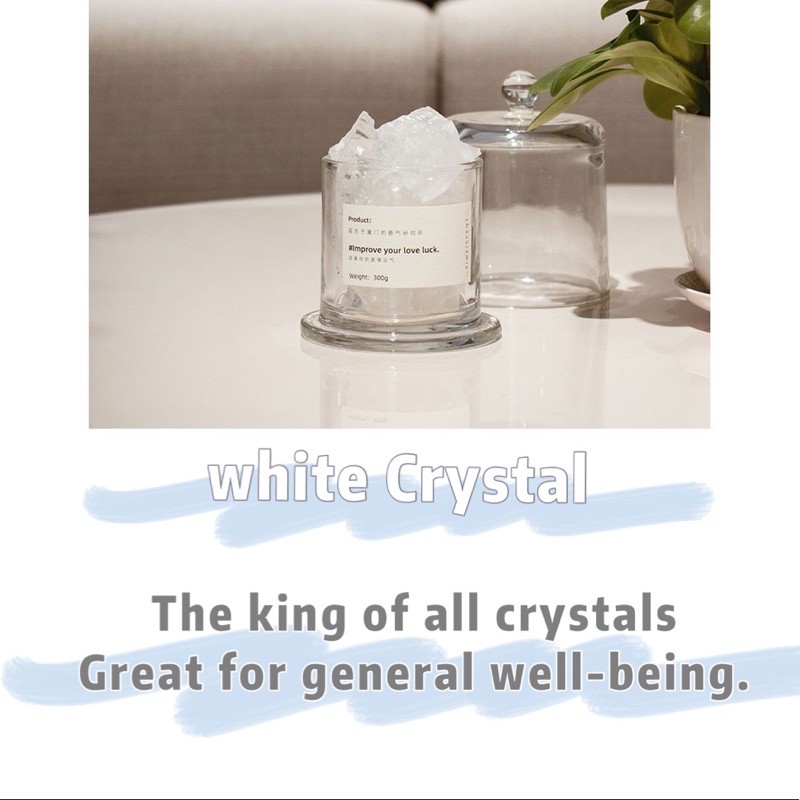 -We provide natural crystal stone, so please accept this natural shape, if you find there is slight dust on it, it is normal and just wash it away.
- The diffuser stone is suitable for a private room use, such as bedside tables, desks, and car.
FAQ
Q: How does it work?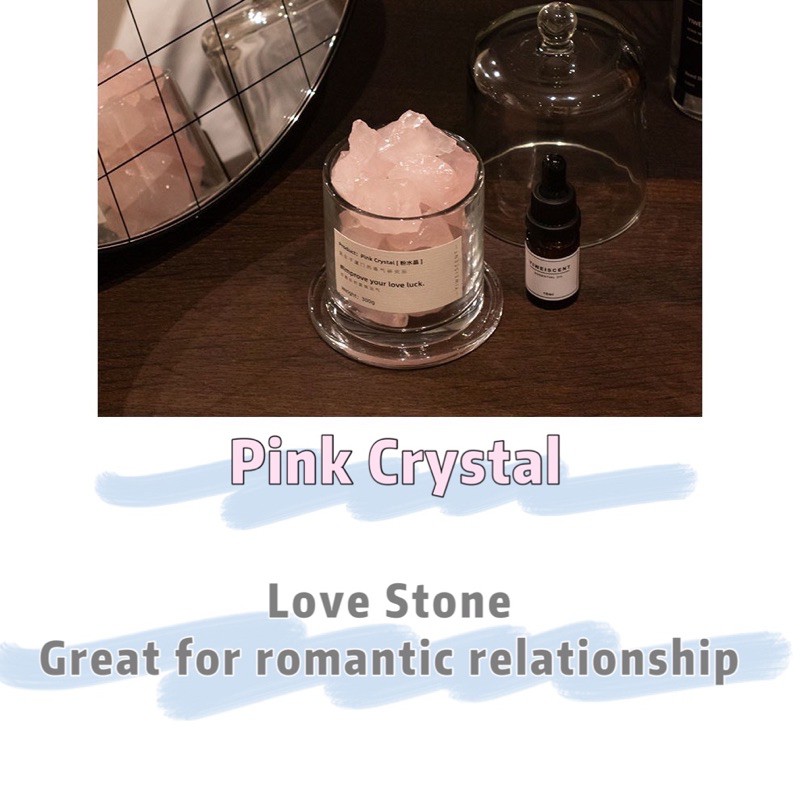 A: Natural crystals are great in holding and diffusing scent, the working principle is similar to the regular reed diffuser, just that the carrying agent is crystals.
Q: How long can it last?
A: The crystals last forever. The essential oil can be used for about 1 to 3 months according to individual's usage. You can always replenish new essential oils.
Q: Do I have to wash the crystal before use?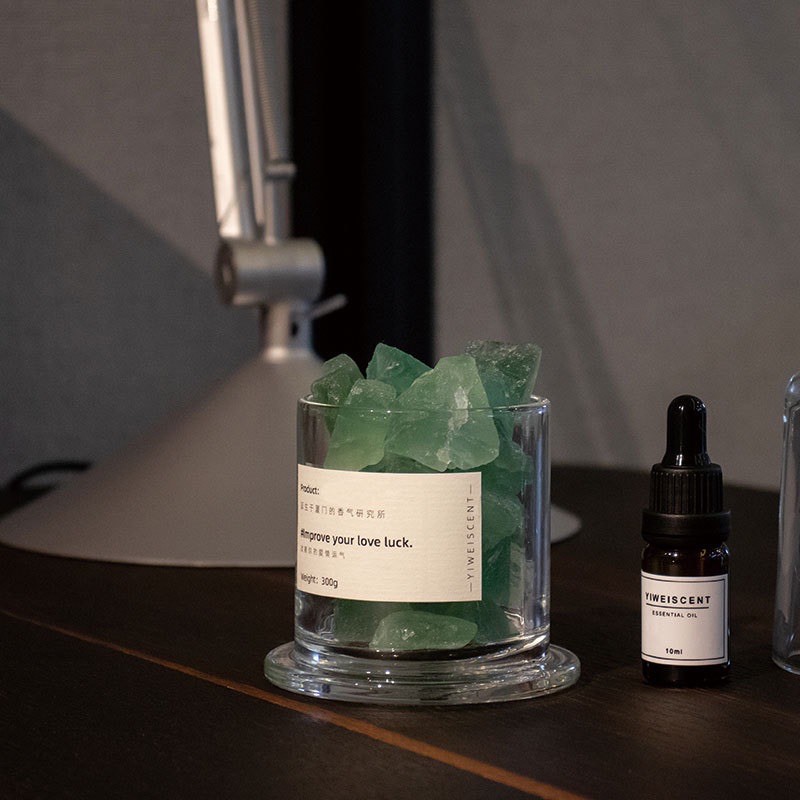 A: Yes it's better to wash the crystal before first use. We have already washed and dried the crystals before sending out. You can wash again if you want to.
Note: Please do NOT wash Himalaya Pink Salt! This is the only exception.
Q: Can I change scent?
A: Yes you can. Wash and dry the crystals completely before switching to new scents. They are ready to go for the new scents.
Note: Please do NOT wash Himalaya Pink Salt! This is the only exception.