Sambucol is made from black elderberries and has the equivalent of up to 1000 black elderberries in every 120ml bottle. The black elderberries in Sambucol have twice the natural antioxidant capacity of blueberries and more than 50% the overall antioxidant capability of cranberries. Antioxidants support the immune system by helping neutralise the harmful effect of free radicals.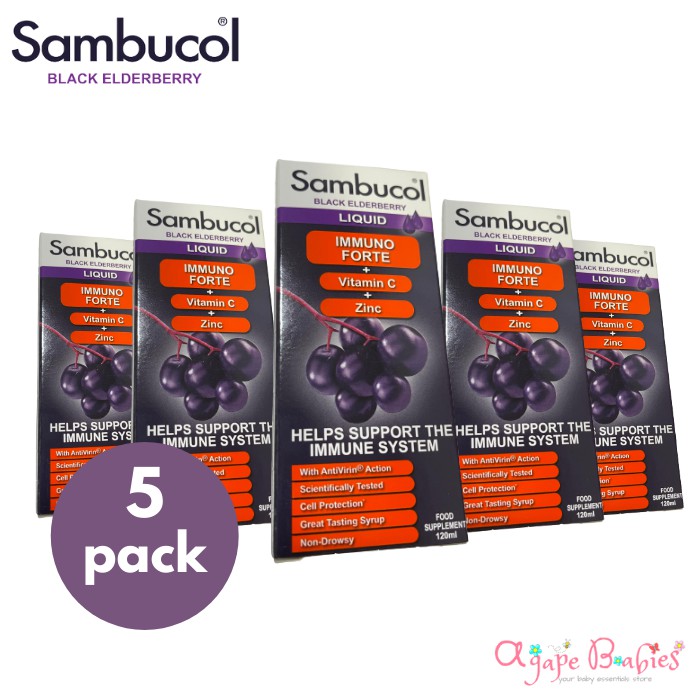 Benefits and Features:
Suitable from 3 years+
AntiVirin® action
High antioxidant levels
Great tasting liquid
No artificial colours or flavours
Non drowsy
Alcohol-free and gluten free
Suitable for vegetarians & vegans
Directions: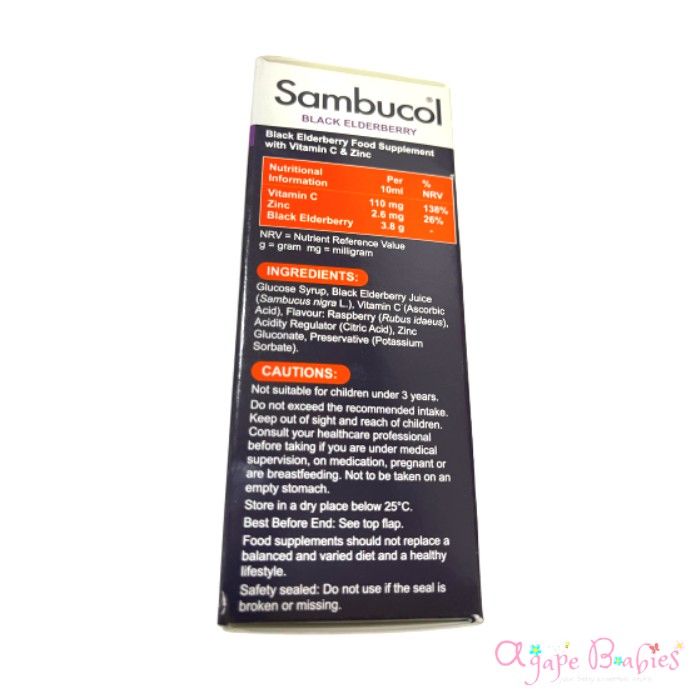 Recommended Daily Dose: Adults: 10ml (2 teaspoons). Children 3- 12 years: 5ml (1 teaspoon).
For Winter Use: Adults: 10ml (2 teaspoons) four times daily. Children 3- 12 years: 10ml (2 teaspoons) twice daily.
Safety Warning:
Not suitable for children under 3 years. Do not exceed the recommended intake. Keep out of reach of children. If under medical supervision, pregnant or likely to become pregnant, please seek medical advice before taking. Once opened, keep tightly sealed and store in a dry place below 25C. Food supplements should not replace a balanced and varied diet and a healthy lifestyle.
Testimonial:
When my daughter and I arrived in London in late 2010, she had to adapt to a new city, a certain level of pollution, and starting in a nursery for the first time ever. I was attracted to its natural ingredient and simplicity of Sambucol. So, I started taking it and found it very simple to take and thought it tasted great. Then, I gave it to my daughter to try, and I am very pleased so far with the results. I give her 5 ml in the evening, as part of her bed time routine. She enjoys the taste and takes it without a fuss.- J Twinning, Birmingham